Our supporters
We are incredibly grateful for the generosity of our supporters and sponsors who enable us to continue to help New Zealand women with breast cancer. 
Without their help we wouldn't be able to provide support and information to those newly diagnosed with breast cancer, nor would we be able to continue our work to push for the best treatment and care for New Zealanders with breast cancer.  Their contribution truly makes a difference and we thank them.
If you'd like to assist BCAC in its work to improve the lives of the thousands of New Zealanders with breast cancer each year, please make a donation.
Our current supporters include:      
Karen Louisa Foundation
BCAC gratefully asknowledges the significant support provided by the Karen Louisa Foundation in 2016 to facilitate the "Spotlight on Secondary Breast Cancer" project BCAC has developed.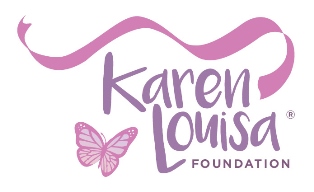 Le Reve
BCAC is very grateful for the ongoing support of Le Reve, an Australasian health and beauty company, which makes regular donations to BCAC from perfumes sold.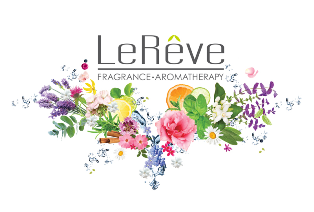 Storage King NZ

For the last four years (2013-2016) Storage King NZ has teamed up with BCAC during Breast Cancer Action Month to help support New Zealanders with breast cancer. Each participating Storage King store in New Zealand donated a portion of every sale of a tea chest to BCAC.
Storage King NZ also stores our Step by Step stock free of charge at Storage King St Luke's,
BCAC appreciates the support enormously and expresses their thanks to Storage King NZ.
Petals Florist Network
For any order for flowers made through this link www.petals.co.nz/bca on the Petals Florist Network, Petals will donate 20% of the value of the flowers to BCAC. If you need flowers for any occasion please use this link and you will help support BCAC. www.petals.co.nz/bca
BCAC thanks Petals Florist Network for their donations.

 Step by Step - Third Edition 2014
  BCAC wants to acknowledge the support of the following organisations in revising and printing the third edition of our Step by Step support pack.
The New Zealand Breast Cancer Foundation (principal funder)
The Ministry of Health and the National Screening Unit

Southern Trust

The Lion Foundation

Trillian Trust

Pelorus Trust.
 Companies supporting BCAC
 We are grateful for the support, advice and assistance of the following companies and individuals:
Dot Design Ltd for assistance with our Step by Step resource and other publications

The Good Registry - launched in November 2017, we are one of the initial partner charities of The Good Registry. You are able to support us through events such as birthdays, e.g., think "In lieu of presents, we would like you to consider donating to BCAC". The Good Registry provides a platform to make this easier for supporters and reduce the administration for charities! Learn more at www.thegoodregistry.com and www.facebook.com/thegoodregistry.